Property Investments for Everyone
Minimums and high fees - not welcome. Tenants and property management - taken care of. Buying & selling - made easy.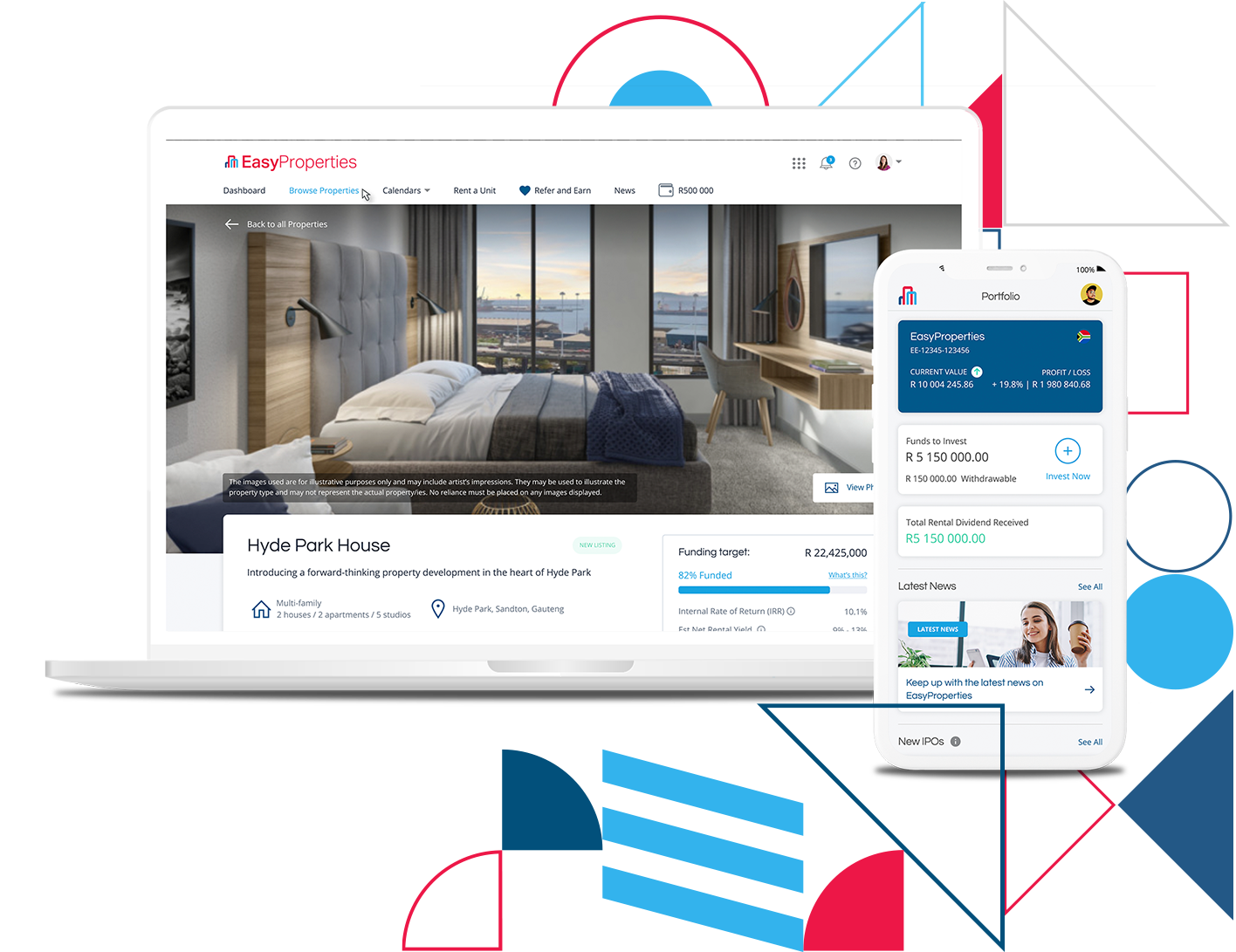 A simple investment process for any investor regardless of income or net worth
Why EasyProperties
Our platform allows you to invest in property with zero property management admin and minimal fees
Landlord

Shareholder
EasyProperties takes away the hassle and admin that comes with being a landlord, and gives you the simplicity of being... an investor
Our rental management partners handle day-to-day operational responsibilities, from maintenance to finding tenants and management leases.
Less stress, more investing!
Our Fees

Finding tenants

Signing and managing leases

Property Inspections

Rental Collection

Maintenance

Paying Accounts

Day-to-day tenant relations

Paperwork & Lawyers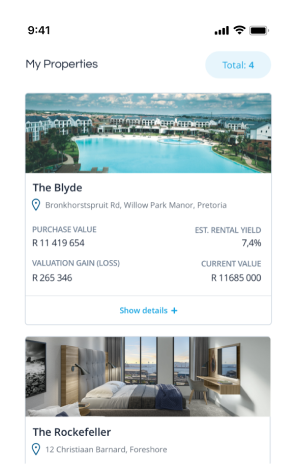 Fractionalised Ownership
The range of properties we offer you have been carefully curated by property specialists to unlock a combination of capital growth and quality rental yield opportunities.
We fractionalise property ownership by creating a company which owns and distributes shares among investors on EasyProperties.
Our Fees
Build a Diversified Portfolio in Minutes
Building a diversified property has never been easier, with our ever-growing offering of properties.
View Properties